All links on this page open in a single, separate browser window.
My Own Page... A Page about La Brocante
Bertrand Michel, Owner of La Brocante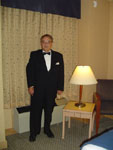 What 's in La Brocante name



A short History of how La Brocante came to be... Born in France . Passionate from the youngest age by Books, Travels, Art and Musique... after my University years in Poitiers and Paris-Sorbonne and a M.A.in Sociology, I moved to Canada in 1969, next to Vancouver in 1970 and Fort Langley in 1984 and finally to the Sunshine Coast in 2003... After some experiences in Business and Education, I decided to open my own Bookstore-Gallery... but I liked the Older things... Within a few weeks the model was found... It was to be a place where One has to browse, and get surprises all around his browsing... One will never know what he can discover, may be a Rembrandt or a Rubens (and as a matter of fact , there is such a thing at La Brocante ...see the book in Antiquities) and that's what a Brocante is all about... old books, ephemera, some Antiques, some knick-knacks ,ancient postcards or photographs, old movies or treasure maps... Browsing becomes an adventure! Now you can visit us through Facebook under the name " La Brocante Canada" or under Flicker for a few more pictures as " La Brocante Canada Michel" . But best of course is to drop by and say Hello ... the Sunshine Coast is all worth it anyway...
A list of Books I Read picked among the Classics and which should be on everybody mandatory list, classified by country: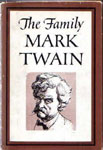 American Literature



State of the Nation / John Dos passos
The Sound and the Fury / William Faulkner
On the road / Jack Kerouac
The Old man and the Sea / Ernest Hemingway
The Grapes of Wrath / John Steinbeck
Moby Dick / Herman Melville
Lolita / Vladimir Nabokov
The Raven and Other Favorite poems / Edgar Allan Poe
Tropic of cancer / Henry Miller
Huckleberry Finn / Mark Twain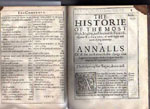 English Literature



The Razor's edge / Somerset Maugham
Lord of the flies / William Golding
Heart of Darkness / Joseph Conrad
Old Curiosity Shop / Charles Dickens
Ulysse / James Joyce
Brave New World / Aldous Huxley
Lady Chatterley 's Lover / David Herbert Lawrence
The Picture of Dorian Gray / Oscar Wilde
Sonnets / William Shakespeare
Tom Jones / Henry Fielding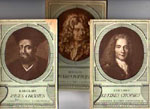 French Literature



La legende des Siecles / Victor Hugo
Theatre / Moliere
L' Etranger / Albert Camus
Le Petit Prince / Antoine de Saint-Exupery
Fleurs du Mal / Charles Baudelaire
La Comedie Humaine / Honore de Balzac
Voyage au bout de la nuit / Ferdinand Celine
A la recherche du temps perdu / Marcel Proust
L' Espoir / Andre Malraux
Le Rouge et le Noir / Stendhal